For eternity
Only the best for your wedding guests. If you have high expectations, you won't be satisfied with mediocre guest gifts. Together, we will make sure that your guests will remember the beautiful ambiance long after the big day: The FLSK personalized with an engraving. Engraving is not only the most noble of personalizations, but it also lasts a lifetime. Our state-of-the-art lasers transform high-quality FLSK products into personal companions.
From 48 pieces: This is how guest gifts become real declarations of love.
From these engraving variants you can choose the one that suits you. Please note that we may not be able to combine all variants with each other and the lid engraving is only possible for the FLSK water bottle. We are happy to support you with a personal consultation to find the right variant for you.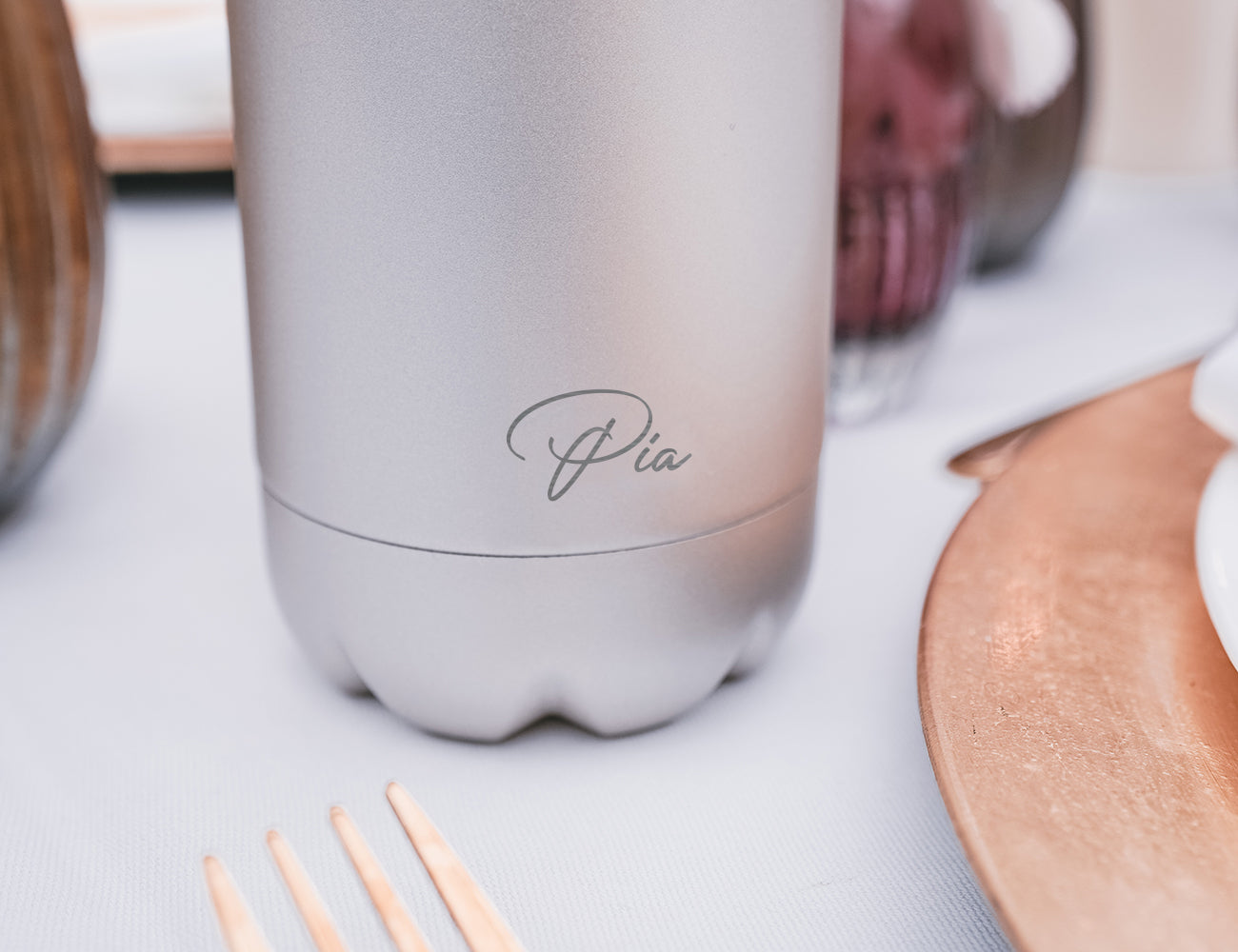 Unique & personal
We engrave on each FLSK product the name of the guests, for example "Pia".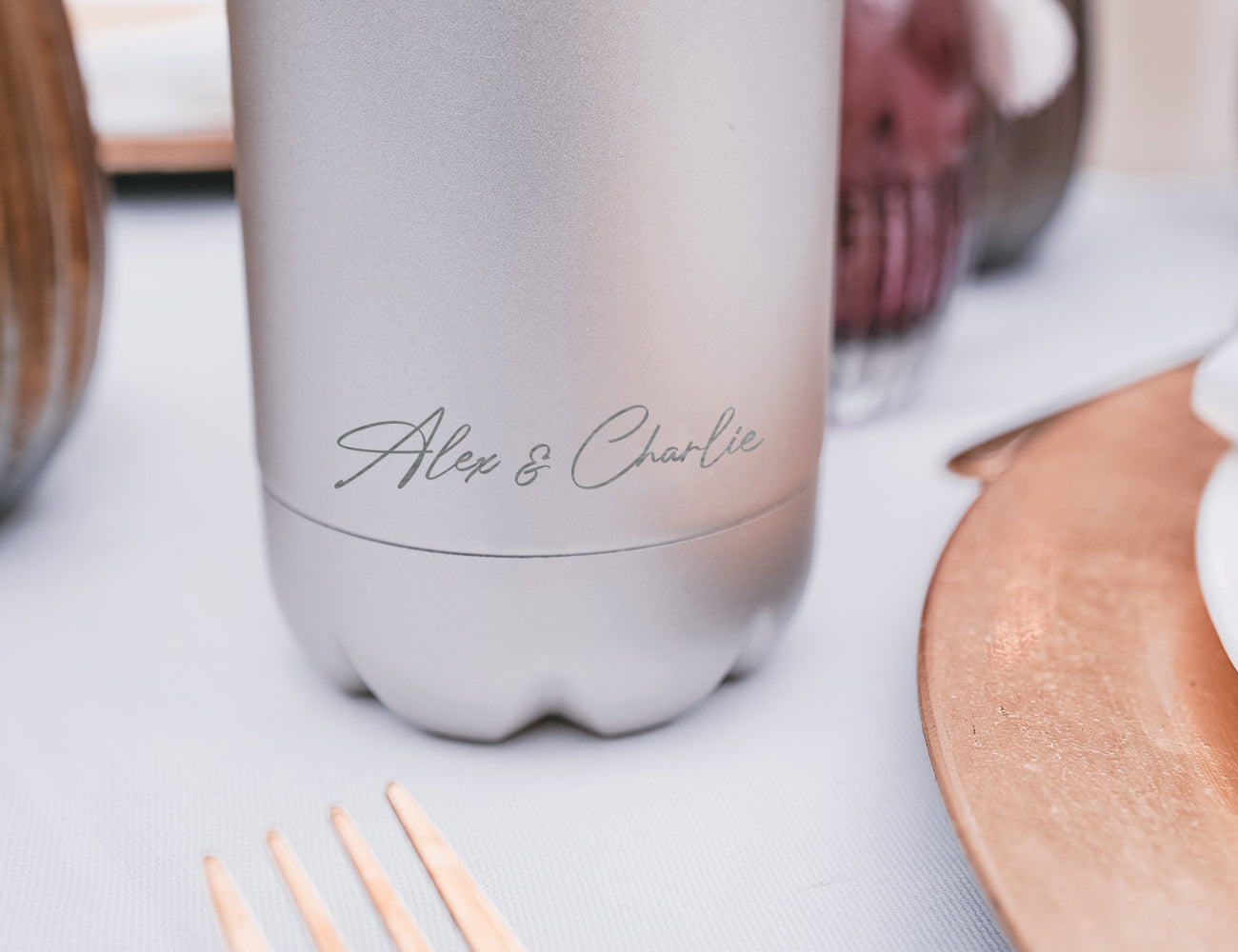 Sophisticated & unforgettable
We are happy to finish all products with the same engraving, for example, the name of the bride and groom or the date of the celebration.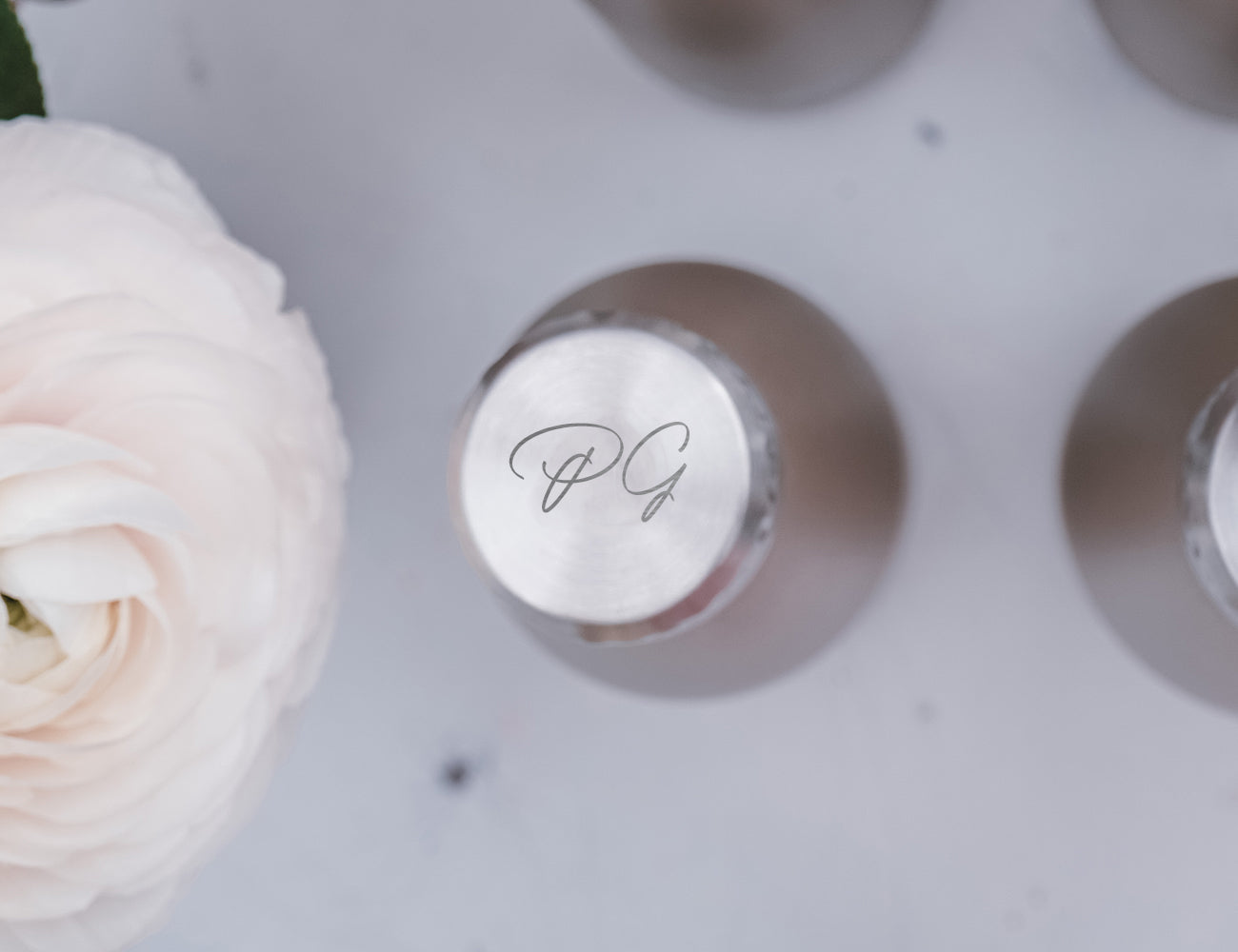 Subtle & personal
The individual lid engraving with the initials of the guests provides a personal ambience.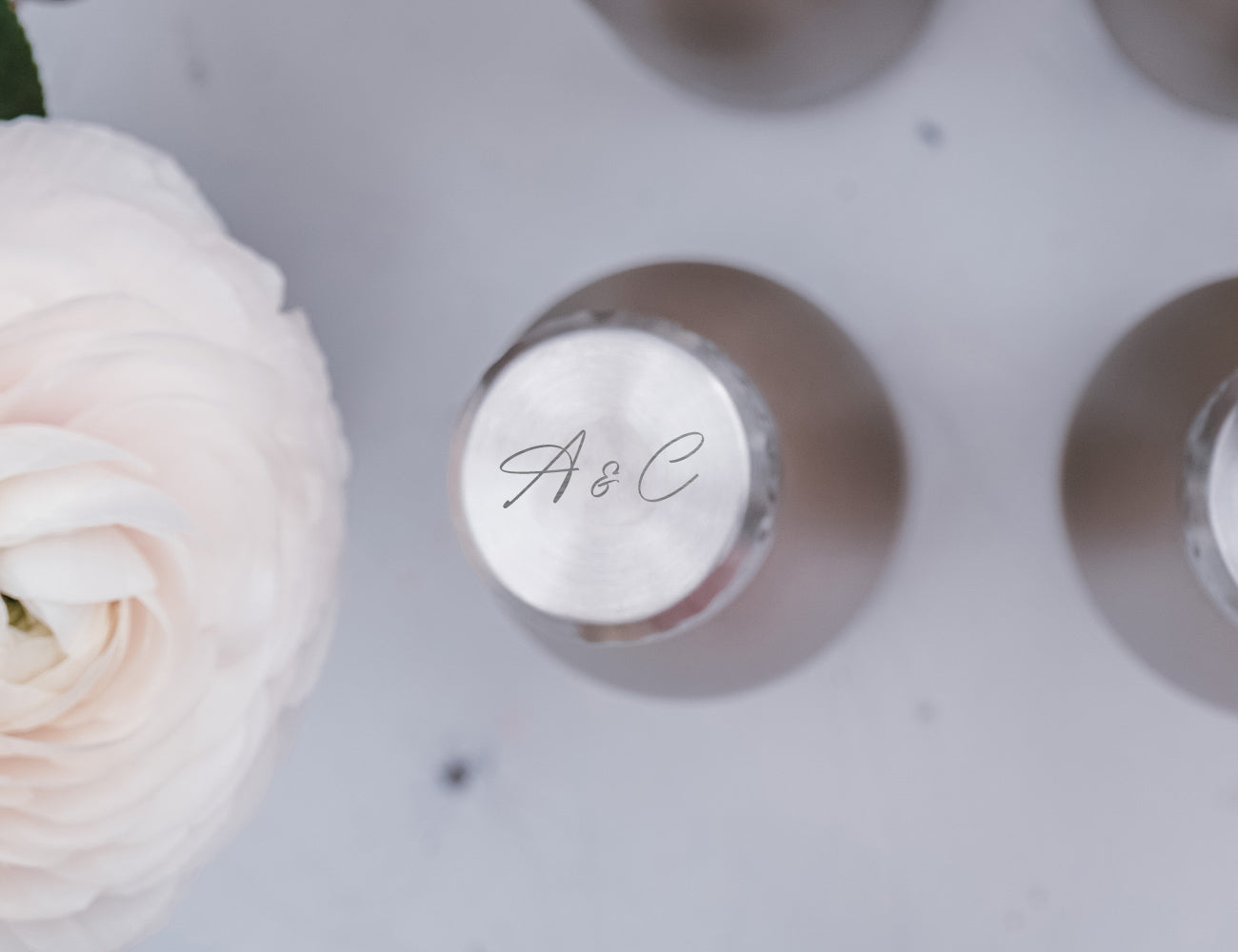 Extraordinary & lasting
Alternatively, each lid can have the same engraving, for example, the initials of the bride and groom.
From 48 pieces per color and size: Your individual offer.
From 48 pieces: Your individual offer. You can also order a sample in advance. The price for this (RRP + engraving price) will be deducted from the final invoice amount again when you place an order with us. This is especially relevant if you would like to have your own wedding logo on the bottle or lid, for example.
Request now via form
You need a smaller quantity?
You need a smaller number of pieces? If you want to order less than 48 pieces per color and size, you can do it directly through our online shop.
To the online shop
From 48 items. You will receive a personalized offer on guest gifts with engraving already from 48 pieces of the same color and size.
Free preview.With the decisive eye for detail, we will be happy to create a free design proposal for you.
Ready to give away. Our premium packaging is a real eye-catcher and can be given away without any further effort.
Extensive advice.We advise you honestly and individually - from design to shipping.
Personalized name engraving. For guest gifts of a special kind, we recommend individual name engraving for the guests.
Fast delivery. Delivery is usually within two to three weeks from approval.
The upgrade for your gift of money
Order now engraved FLSK products for the bride and groom or the groomsmen in our online store.
To the online shop.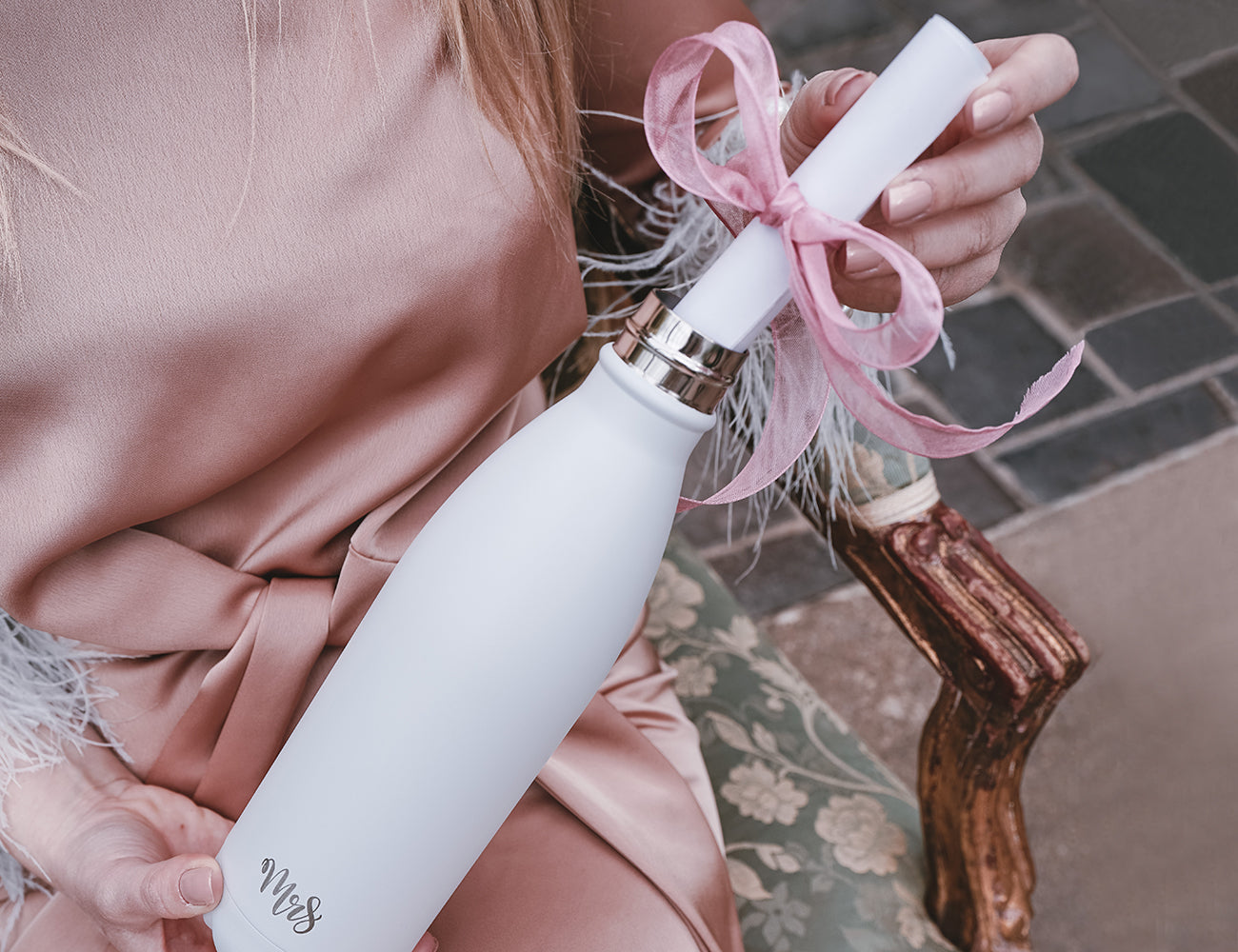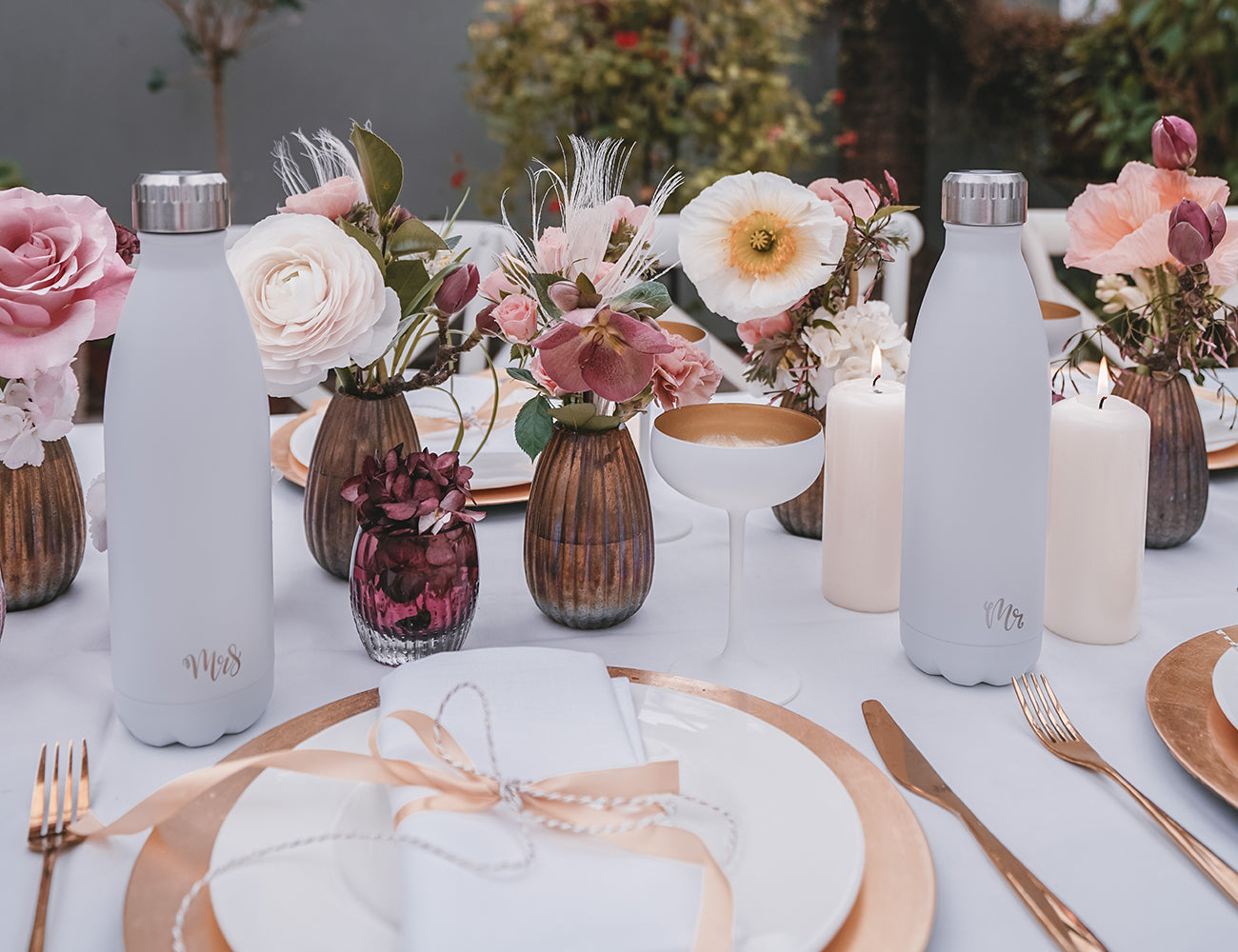 Marry in style, give and decorate sustainably.
You can find even more inspiration around the perfect wedding celebration in our magazine.
To the magazin